Ottawa Arborist Tree Removal Service
At Tree King we advocate for the preservation of your urban trees. That being said, in some cases trees become a hazard and must be removed. Our skilled crews can remove any shape or size of tree using industry leading techniques. With over 10 years experience within our team, you can rest assured your tree will be removed properly and safely.
When Should A Tree Be Removed?
If a tree is dead or dying. It is crucial to get the tree removed as soon as possible. The longer the tree is left, the more dangerous it will be to climb and remove.
If the tree is growing too close to a building and potentially causing structural damage to the frame or foundation.
If the tree is crowding other trees and causing harm. It is better to remove the tree to improve the health of the surrounding trees.
If the tree is causing an obstruction that is impossible to correct by safely pruning.
Do I need a permit to remove a tree?
According to Ottawa By-law, trees with a diameter greater than 50cm must have a Distinctive Tree Permit in order to be felled and removed. There are exceptions for trees located within buildings, solariums, rooftop gardens, or interiors, golf courses, or a nursery. The by-laws do not allow for trees with a diameter larger than 50cm to be removed for purely aesthetic reasons. Tree King's team of expert arborists will accompany you throughout the process of applying for a permit and felling your unwanted tree, making things easy and stress-free for you.
Are Tree King's Arborists Insured?
Yes, Tree King carries 2 million in liability insurance along with WSIB coverage for all our team members. We are proud to have a claim free history. (Proof of insurance is available upon request).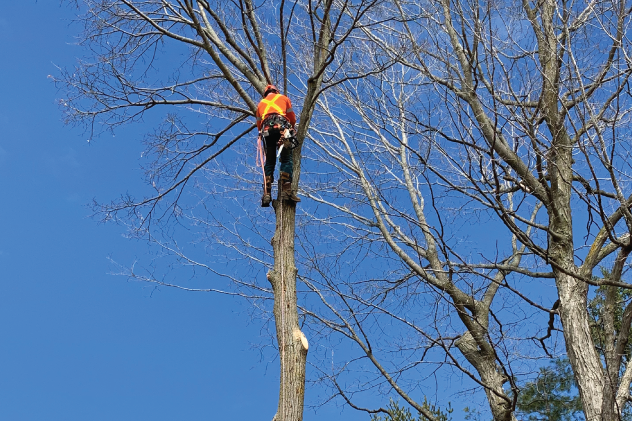 Frequently Asked Questions.