Ottawa Stump Grinding & Stump Removal
Do you have an unsightly tree stump on your property? Maybe you've just had a tree removed and need the stump removed? Don't worry, Tree King, the expert stump removal service, is here for your. No matter the size or location of your tree stump, we can grind it down and take it away. Tree stumps can make a great yard look shabby, and getting a tree stump removed from your yard is a first step in making your property look better.
At Tree King we provide the safest and most effective stump removal services. We use our commercial grade grinder to reduce your stump to a pile of wood chips so it can be easily removed. Once the stump is removed we offer top dressing and seeding so your yard looks as good as new.
Why Remove a Tree Stump?
Aside from aesthetic reasons for removing a tree stump, there are other very important reasons to get rid of a tree stump on your property.
Tree Stumps can be the source of infestations. Termites, beetles, carpenter ants, and other wood-boring insects love tree stumps. Insect infestations often start at the tree stumps, which will almost certainly spread to other healthy trees and shrubs in your yard and even to the wood in your home.
Tree Stumps can grow fungi. Tree stumps are a perfect environment for fungi and mold to grow. The infected wood can pose a risk to you, your children, or your pets. Don't take any risks and make sure you get rid of your tree stump
Tree Stumps can be dangerous. The presence of a tree stump in your yard can make playtime dangerous for children and visitors. Tree trunks and their roots can trip someone in your yard, potentially causing serious injuries
Stop wishing that tree stump in your yard was gone, and call the Ottawa Tree Stump Removal Experts today!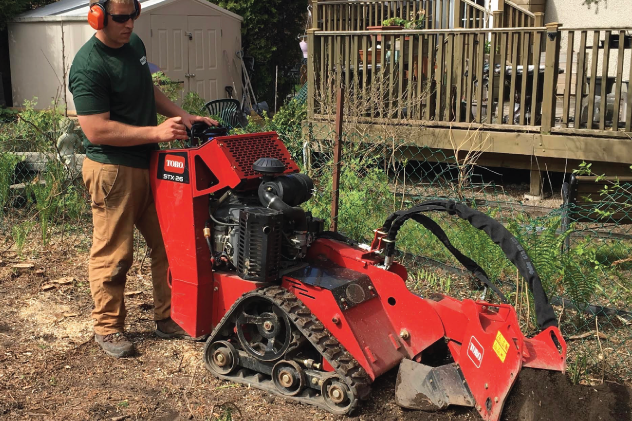 Frequently Asked Questions.