Hedge Trimming Services by Tree King
The Tree King team aren't just experts with trees. We also specialize in hedge trimming services as well! Our certified arborists know what your hedges need; whether it is hedge trimming, shaping, pruning, or removal.
A well-trimmed and maintained hedge will go a long way towards making your Ottawa home and property look pristine and beautiful. It is also known to increase the value of your property.
Having a damaged, sick or unevenly shaped hedge can do the exact opposite and make your property look shabby and unkempt and also lower your property value. Trust Tree King, Ottawa's hedge trimming experts to give your hedges the care they deserve!
Why You Should Use Tree King for Hedge Trimming
Getting those picture-perfect hedges is no easy task, and it can be very easy to mess up. Improper trimming or shearing can take off too much foliage, making them look uneven. It could also cause significant long-term damage to the hedge which could be expensive or even impossible to fix.
Different types of hedges also need specific trimming schedules to maintain optimal appearance and health. They need formative pruning to get their overall shape and make sure the hedge is healthy and ready for the growing season. After the initial trim, hedges will require between one and three extra trimmings per year. The general rule is that informal hedges need to be trimmed once more per year, and formal hedges need trimming two or three more times after their formative pruning. With Tree King's expert knowledge of all types of hedges, you can be sure that the right trimming regimen will be used for your hedges.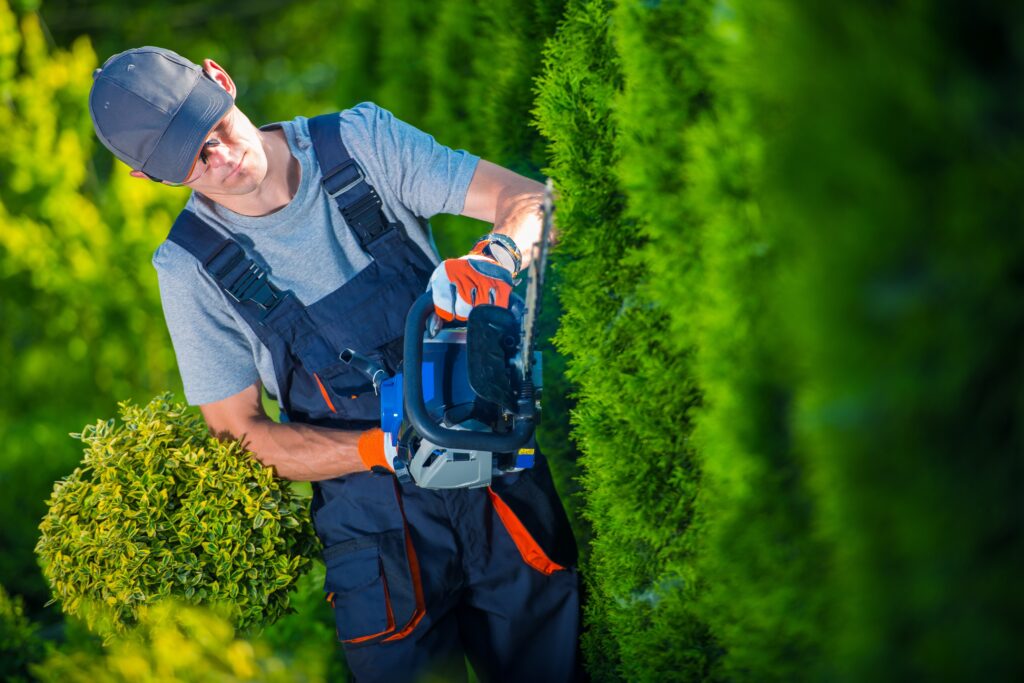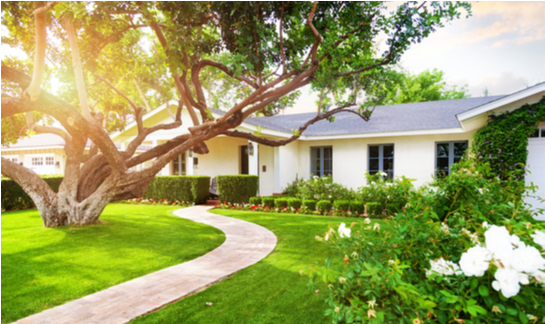 Tree King's Service Offerings
Tree King is proud to offer a variety of services to give your hedges expert care.
Hedge Trimming
Hedges that are overgrown and wild look messy and ugly but that is not the only reason hedges should be trimmed. Birds and other animals often build nests in overgrown shrubs and hedges. These nests can cause damage to the hedge, making it harder to make it look its best. Overgrown hedges can also block walkways and become entangled with nearby objects.
Hedge Pruning
Hedges need formative pruning once per year. This is done to ensure that the hedge will be healthy and have optimal growth for the coming season. Most hedges are very dense with branches grouped closely together. As leaves start to grow, they block sunlight from reaching leaves and branches closer to the trunk. This can cause the hedge to become sick and branches to die and fall off, leaving holes in the outer face of the hedge. Formative pruning is the selective removal of branches that will allow light to reach the inner parts of the hedge while maintaining its shape, allowing lush growth to take place.
Hedge Removal & Replacement
If a hedge is dead or damaged beyond repair, you will want to remove it and have it replaced. You may have also just moved into a new home and don't like the hedges on your new property. No matter your reasons for wanting a hedge removed or replaced, we can take care of it.
Quality Service Guaranteed
No matter what your hedge care needs are, the experts at Tree King are your number one option for getting the job done. We guarantee quality service and premium care for your hedges. Contact us today to discuss your hedges!
Frequently Asked Questions.