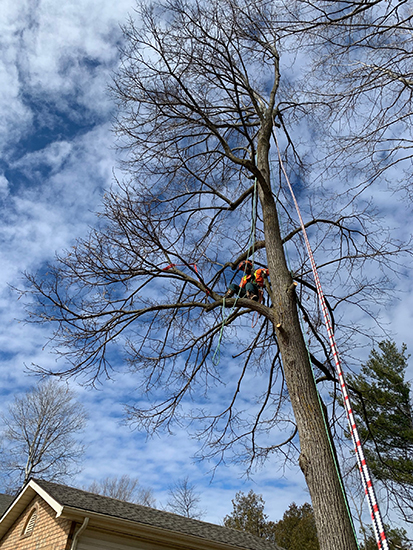 Tree King is a full service tree care company which encourages the preservation of trees. We provide a wide range of solutions proven by experience and on-going staff training to help you achieve your vision for the longevity of your trees.
At Tree King, we are entirely dedicated to our clients and their trees. Our team of arborists have the knowledge, training and experience to fulfill of all your tree care needs in the safest manor possible. Whether you require tree pruning, tree removal, or stump grinding we are able to provide experienced, professional and affordable services to help you around your property. When you contact Tree King, we take the time to thoroughly explain all of your options and provide you with a detailed written quote. Our combined expertise in residential and commercial jobs allows us to tackle jobs of any size, from the single tree in your backyard to a large contract. When completing a tree service, we use professional equipment and approved safety gear to eliminate the risk of personal injury and damage to property.
Our team at Tree King shares a deep passion for trees and have all completed post-secondary education. They have also achieved or are working towards ISA certification. This ensures that the quality of work will always be to the highest of standards. Tree King also carries full liability insurance to provide our clients a stress free experience.
The Ottawa and surrounding areas are full of history and heritage. The urban forest reflects that. Many of the trees have been alive and growing for over a century. Some planted by generations long before us. Tree King is dedicated to preserving and replacing these trees so they will be there for the generations to come.